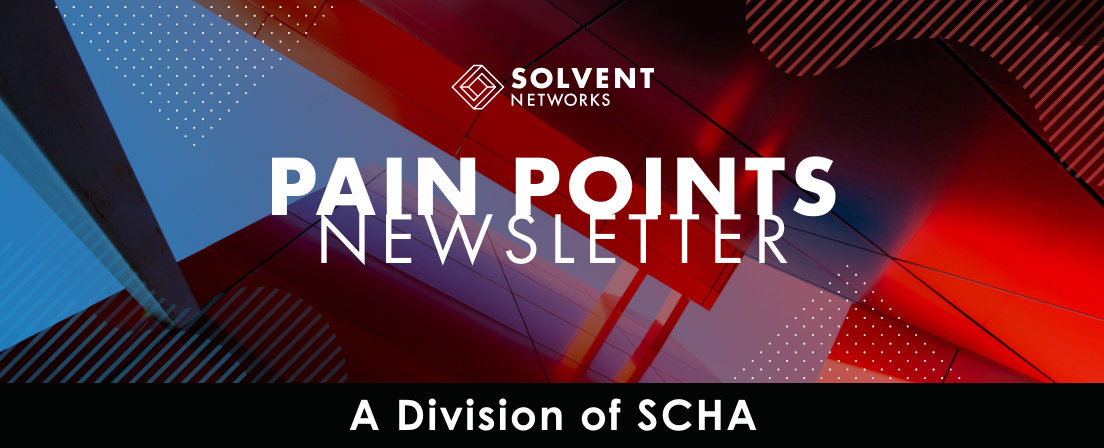 Welcome to "Pain Points," a newsletter from Solvent Networks intended to discuss the problems that keep hospital leaders up at night and inform them about programs, services and products offered by our partner companies that can help. We tackle pain points and present ready-to-deploy solutions.
PAIN POINT What more can I do to cut operating costs?
SOLUTION Invest 15 minutes in this Vivid Energies webinar to find out.
Vivid Energies, a family-owned, national lighting solutions company, can help you cut your energy bills dramatically, enhance security and improve interior and exterior aesthetics. And it doesn't have to cost you a cent upfront. In a 15-minute pre-recorded webinar, company owner David Gillespie and sales executive Stuart Lenning explain the process and offer examples of hospitals that are saving thousands of dollars a year after switching from fluorescent lights to LED bulbs.
LED bulbs can save up to 70 percent of energy costs for lighting since they emit less heat than other bulbs. LED bulbs also are known to last 25 times longer than incandescent, which reduces maintenance costs.
Vivid Energies manages every step of the process, from procuring materials to production, rigorous testing and installation of lighting, which allows them to customize solutions and maximize rebates for clients.
The process begins with an energy audit to identify and prioritize areas with the greatest potential for savings, which leads to a proposal that includes total costs, projected annual savings and how long it will take to see a return on the initial investment. Most clients see a return on investment within 18 months, although a recent project at Southern Wesleyan University in Central, S.C., saw an ROI within six months. There's no cost and no obligation for the energy audit.
The unique business model also enables the company to provide financing options that means no upfront costs to hospitals.
"Our goal is to provide a comprehensive, turnkey solution in order to help you retrofit your lighting, become more energy efficient and save money," said owner David Gillespie. "We base financing on projected savings so we have a vested interest to be as accurate as possible. We do that so that it's a cash-positive process with no money out of pocket."
CLICK HERE TO START THE 15-MINUTE PRE-RECORDED WEBINAR
Contact Solvent Networks to set up a free energy audit and learn how much you could be saving on your energy bills.