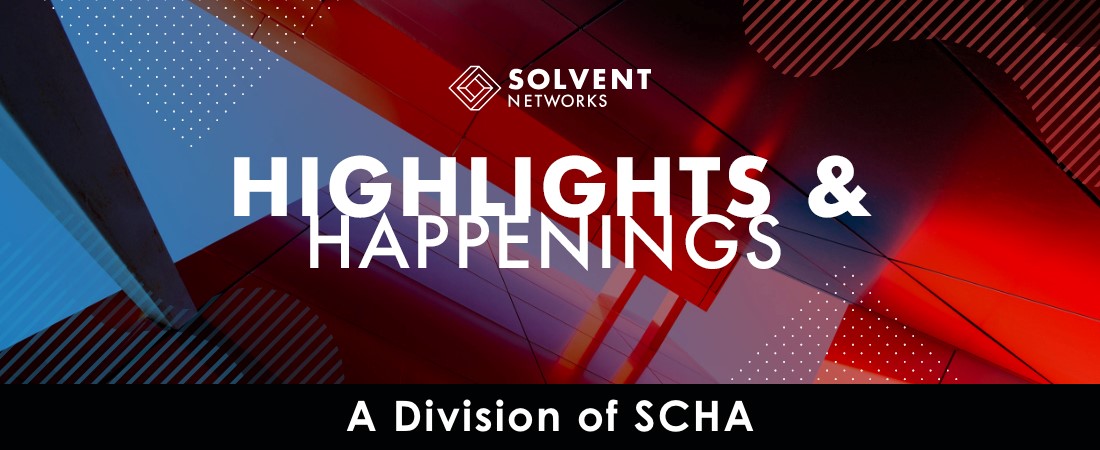 We're still here, ready to help. As a division of SCHA, Solvent Networks is committed to helping our hospitals and health systems respond to COVID-19. Please also continue to monitor SCHA's COVID-19 webpage for the latest updates.
SCHA Announces $1,000 Grants for S.C. Hospital Employees Impacted by COVID-19
The South Carolina Hospital Association, along with several partners, including Southern Tide and Christian McCaffrey's 22 and You Foundation, has been raising funds to help frontline healthcare workers impacted by the COVID-19 pandemic. Thanks to the positive public response to these campaigns, we have established a program to award a $1,000 grant to at least 70 employees of S.C. hospitals who have been significantly impacted by COVID-19.
To be eligible for a grant, individuals must be employed part- or full-time by a South Carolina hospital and must have been personally impacted by COVID-19 from a financial, family or personal health standpoint. The grants are also available to individuals who were furloughed or laid-off by a hospital due to the impact of COVID-19. Those who are eligible can access the COVID-19 Fund Request Form at scha.org/apply.
Individuals who may be eligible should complete the brief application. All applications for funding requests will be reviewed by a panel of leaders representing several of SCHA's affiliated professional membership groups, SC Healthcare Human Resources Association, SC Organization of Nurse Leaders, and SC Society for Hospital Fund Development. Applicants will be notified if they are selected to receive support from SCHA Foundation. The grants are not considered taxable income.
Funds are limited, so all applications must be received by Friday, June 12. For more information or with questions, contact Lara Hewitt.
Meeting the Needs of Complex Patient Populations Through Care Collaboration
As we approach a post-pandemic world, providers are facing sudden spikes in patients with behavioral health conditions and substance use disorder—many of which also have social determinants of health (SDOH). Providing meaningful care for these patients in the wake of COVID-19 requires a full, collaborative, community effort. Join us on Tuesday, June 2 at 1:00 pm for a webinar with Collective Medical. Register HERE.
Learning Objectives:
• Learn how real-time updates and community collaboration effectively and efficiently deliver a complex, high-risk patient population the diverse services they require—at a lower cost and with higher quality outcomes
• Show how intervention within the emergency department can reduce ED use for behavioral health patients by 76% and increase patient engagement in community behavioral health programs by 150%
• Understand the unique challenges facing providers who manage patients with complex physical, behavioral, mental, and social determinants of health needs as we move into a post-pandemic world
340B Discount Program That Helps the Uninsured
SUNRx recognizes the challenges your organization is currently facing created by COVID-19 and stands fully operational and ready to support you and your patients through the management of your 340B programs. They also recognize that opportunities still exist for 340B entities to heighten the value of 340B savings, and by providing access to affordable drugs to vulnerable populations. Join us on Tuesday, June 9 at 2:00 pm for a webinar that will share 340B insights for you to consider when implementing a 340B Discount Card (CASH) that can provide access to 340B pricing for some of the most vulnerable patients in your community – the uninsured. Register HERE with the password "340B."


Contact Solvent Networks to set up a meeting with any of our endorsed partners or SCHA corporate sponsors. We're here for the health of your business.