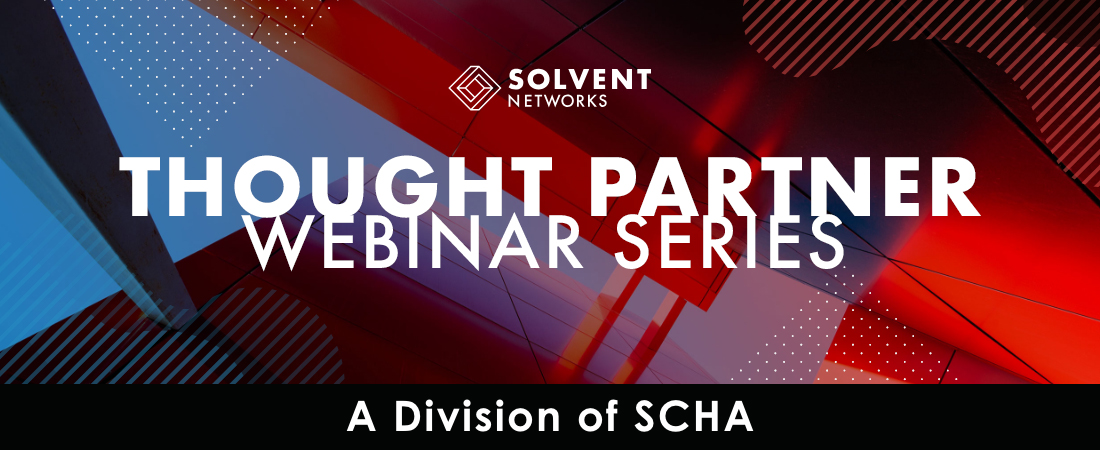 Where Are You Leaving Money Behind? 
SCHA Corporate Sponsor, WebsterRogers, is a leading South Carolina-based accounting and consulting firm that provides a broad spectrum of assurance, tax and advisory services to clients.  WebsterRogers offers the degree of personal attention, responsiveness and accessibility their clients expect and deserve—coupled with national resources that can satisfy their needs.
WebsterRogers and Value Health Partners will be co-hosting a Thought Partner Webinar with Solvent Networks, focusing on the opportunities you can take right now to start moving or continuing to move your organization away from traditional volume-based models and towards a better road to Value Based Care and post-COVID financial recovery.
Value Health Partners is a group of experienced health care professionals who have worked in nearly every aspect of the health care system.  That experience has given them the understanding of what value-based care is and why we must transition to it in order to effectively and sustainably provide health care to our population. VHP helps providers and systems successfully navigate their transition to value-based care.
Speakers –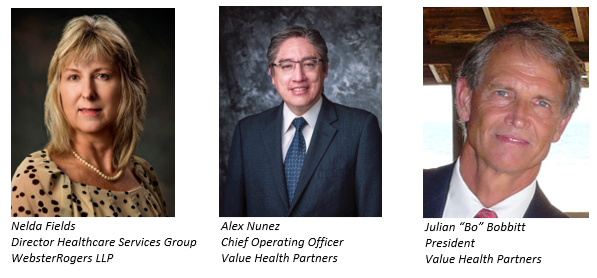 We will also have Beth Hyman, Healthcare Consultant with WebsterRogers, and Dr. Gordon Wilhoit, Clinical Director of Innovation with VHP, on the webinar to participate in the discussions.
Join us as we review the following:
Significant shift away from Fee for Service (FFS) to Fee to Value (FFV) is occurring in the healthcare industry and with all stakeholders- providers, government payers and commercial payers all focused on Value movement.
Value Based Care (VBC), why is it inevitable and what are the current trends impacting you.
COVID reshaping demand, payor strategies, competitive landscape and delivery models.
Join Us – Thursday, December 3 @ 2:00pm  REGISTER HERE
For additional information or questions prior to our scheduled webinar, please contact Nelda Fields at nfields@websterrogers.com or 843-577-5843.