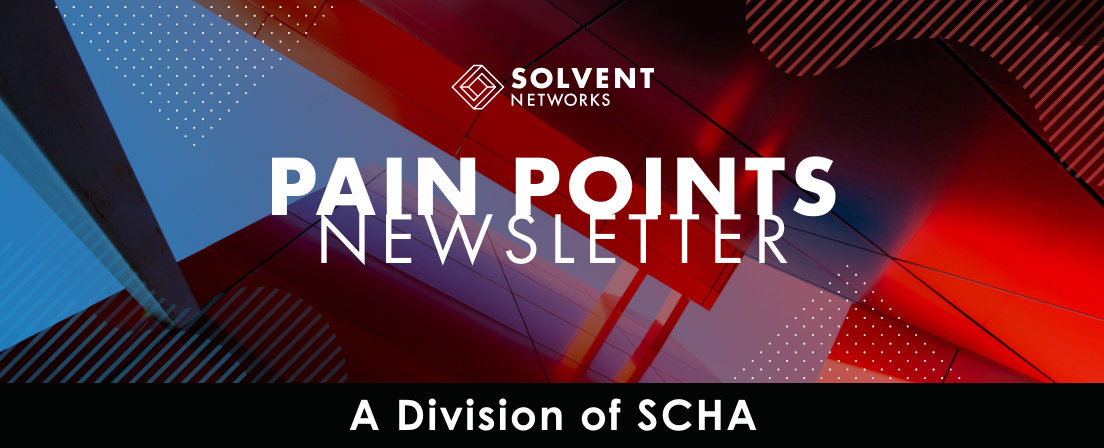 Welcome to "Pain Points," an e-newsletter from Solvent Networks intended to discuss the problems that keep hospital leaders up at night and inform them about programs, services and products offered by our partner companies that can help. Every month, we tackle pain points and present a ready-to-deploy Solvent Networks solution.
PAIN POINT
How can hospitals prevent abuse of prescription drugs?
SOLUTION
Partner with Stericycle on National Drug Take Back Day.
National Prescription Drug Take Back Day is April 25, and your participation can offer patients and the community a safe, convenient and responsible way to dispose of unused or expired prescription drugs.
According to the U.S. Drug Enforcement Administration, the October 2019 Take Back Day brought in 882,919 pounds (almost 442 tons) of unused or expired prescription medication and vape devices. This brings the total amount of prescription drugs collected by DEA since the fall of 2010 to nearly 12.7 million pounds.
Stericycle, a leader in pharmaceutical and regulated medical waste disposal, offers DEA- and EPA-compliant disposal services that can support your participation and keep prescription drugs out of unintended hands.
Their Seal&Send Controlled Substance Solution is an easy way for patients or your employees to dispose of their unused controlled substances. Ask patients or employees to follow the instructions inside the envelope for use and assured destruction. Fill it, seal it, and place it in a U.S. Postal Service mailbox.
Another option is Stericycle's Medication Collection Kiosks. Collection receptacles placed in your hospital offer patients and the community a convenient and anonymous way to dispose of medications.
National Prescription Drug Take Back Day offers one solution to a crucial public safety and public health issue and Stericycle makes is possible for hospitals to play a part.
Learn more about Take Back Day. For an onsite consultation from Stericycle, contact Solvent Networks.