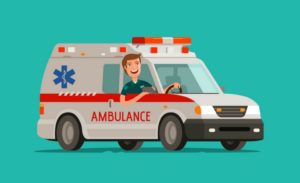 Kentucky Hospitals Collaborate to Boost ED Health Data Exchange
The Anthem Foundation donated $250,000 to supplement health data exchange among ED clinicians and hospitals across the state.
By Kate Monica
https://ehrintelligence.com/news/kentucky-hospitals-collaborate-to-boost-ed-health-data-exchange
July 09, 2019 – The Anthem Foundation has awarded the Kentucky Hospital Association (KHA) a $250,000 grant to support the implementation of a health IT solution designed to streamline health data exchange between emergency department (ED) personnel and other providers.
Kentucky hospitals will use the grant to launch a solution called EDie developed by Collective Medical Technologies. The solution will help to deliver critical patient information to emergency clinicians for better-informed clinical decision making and improved patient health outcomes.
Hospitals throughout the state will have the opportunity to utilize the software at no cost.
"Information is a powerful tool in medicine, especially emergency medicine when life and death decisions must be made quickly," said Harold C. Warman, president of Highlands Regional Medical Center in Prestonsburg. "EDie instantly consolidates information from multiple sources that would otherwise take hours to obtain, and lets emergency physicians make faster, more informed clinical decisions."
The health IT solution functions as a real-time, risk-adjusted event notification system and care collaboration platform. Kentucky hospitals part of KHA will be able to use the EHR-integrated solution to identify and support high-risk patients across care settings.
Clinicians across the state hope to reduce avoidable hospital readmissions, improve efforts to curb the opioid epidemic, and improve care management for patients with complex conditions who frequent emergency departments.
So far, ten Kentucky hospitals have adopted the health IT solution. An additional 28 hospitals are currently in the process of going live with the technology. Providers at each facility using EDie will have access to data provided by other participating facilities as well as information from hospitals in other states, substance use disorder facilities, skilled nursing facilities, and specialty care clinics across the country.
"One particularly powerful application of this technology is in fighting Kentucky's opioid epidemic," said KHA President Nancy Galvagni. "Emergency room hopping is a serious obstacle in helping people suffering from addiction and this software can tell a treating physician if the patient has a history of ER visits for pain treatment. EDie can be the difference between enabling addiction and treating it."
Healthcare organizations and hospitals across the country currently use EDie to access data from thousands of hospitals, urgent care centers, clinics, and health plans. EDie collects and processes this information for emergency clinicians in a single, integrated report.
ED care teams can use these reports to view patient histories, visit summaries, provider data, security events, and care recommendations such as preferred language and drug allergy information.
"At Anthem, our mission is to simplify health care, and improve lives and communities. We value the relationships we have with providers, which in this instance is working to breakdown information silos and deliver better care," said Anthem Blue Cross and Blue Shield in Kentucky President Kennan Wethington.
"We're incredibly proud of this innovative partnership because it will put this technology in the hands of more physicians as more forward-thinking hospitals choose to participate," Wethington added.
KHA was established in 1929 and represents hospitals, healthcare organizations, and integrated delivery systems across the state of Kentucky.
Other states including North Dakota and California have taken steps to improve health data access and exchange among emergency care providers.
In May, a California HIE received a $4.9 million grant from the Emergency Medical Services Authority (EMSA) to enable interoperability with EMS ambulances, hospitals, and other first responders.
The nonprofit HIE network will work with six California EMS organizations, 13 EMS providers, and 16 hospitals to enable interoperability across Riverside, San Bernardino, Fresno, Tulare, San Joaquin, Merced, Amador, Stanislaus, and Calaveras counties. The grant will allow 7.6 million California residents to follow ONC's Search, Alert, File, and Reconcile (SAFR) model.