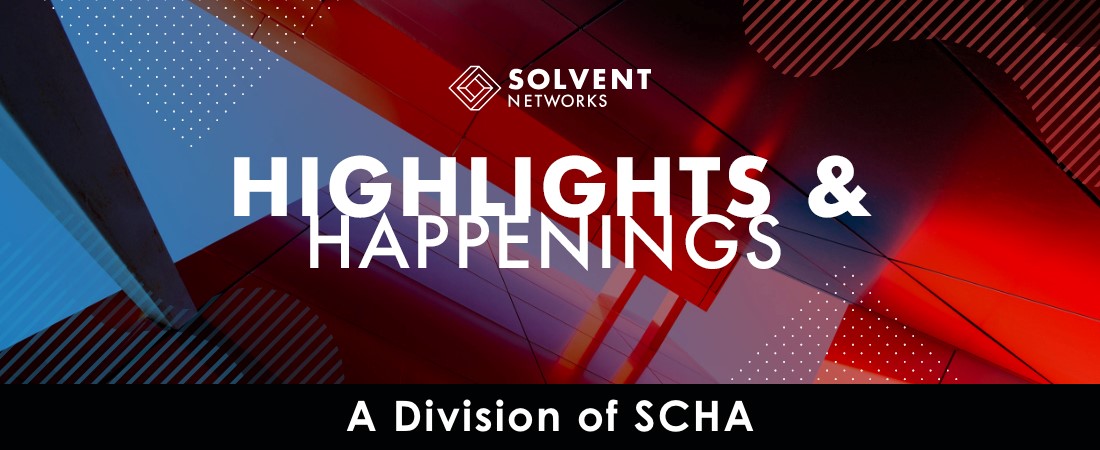 As a division of SCHA, our mission is to serve members by providing solutions to "pain points," those day-to-day operational problems and challenges that come with running a top-quality healthcare facility.  Our goal is to be the top-of-mind, first-call resource for healthcare leaders looking for ways to ease their pain.  For more information, visit Solvent Networks, follow us on Linked In or watch our video HERE!  Please also continue to monitor SCHA's COVID-19 webpage for the latest updates.

SCHA Speakers Bureau Books First Presentation
SCHA's new Speakers Bureau booked its first presentation last week when Morgan Bowne, workforce and member services manager, participated in a symposium for the Midlands Education and Business Alliance (MEBA).
Bowne spoke to more than 100 guidance counselors and teachers about career opportunities in healthcare, telling them "the sky's the limit" for their students since healthcare is the fastest-growing economic sector in the country. She shared resources that SCHA has made available to help students and their influencers explore healthcare careers, such as the Be Something Amazing campaign.
MEBA's mission is to bring support the Midlands workforce needs by bringing together businesses, educators and other partners to connect students to career opportunities through programs such as the Creating Career Connections (C3) Symposium.
The SCHA Speakers Bureau offers expert insights on a wide variety of topics relevant to hospital operations. For more information, or to book a speaker for your meetings or professional development programs, visit the Solvent Networks website.

Prevent Drug Diversion
Stericycle's CsRx Controlled Substance Waste Service is designed to help hospitals and other large healthcare organizations prevent diversion when disposing of controlled substance waste.  Stericycle has partnered with Verde Technologies to produce a safe and effective system for disposing of controlled substance waste.  The CsRx Service uses the Verde patented carbon deactivation formula to effectively render controlled substance unusable.  Although additional measures throughout your facility are recommended, CsRx is a solution for safely disposing controlled substance wastage immediately after patient administration, to mitigate drug diversion and protect the environment.  Using Stericycle's CsRx Service is easy!  To learn more, contact Charles.Wilson@stericycle.com
Contact Solvent Networks to set up a meeting with any of our endorsed partners or SCHA corporate sponsors. We're here for the health of your business.