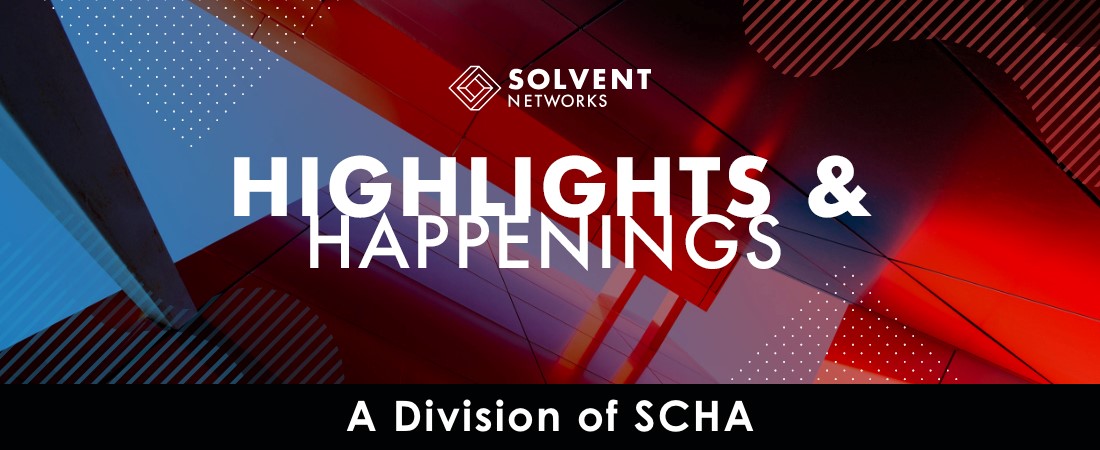 As a division of SCHA, our mission is to serve members by providing solutions to "pain points," those day-to-day operational problems and challenges that come with running a top-quality healthcare facility.  Our goal is to be the top-of-mind, first-call resource for healthcare leaders looking for ways to ease their pain.  For more information, visit Solvent Networks, follow us on Linked In or watch our video HERE!  Please also continue to monitor SCHA's COVID-19 webpage for the latest updates.
Vizient Announces New PPE Contract for Additional 40M Isolation Gowns per Year through Novaplus Enhanced Supply Program
Vizient, Inc. announced a new agreement with Encompass Group, LLC for its Novaplus Enhanced Supply Program that will increase the supply of personal protective equipment, enabling access to 40 million AAMI level 3 disposable isolation gowns annually to its member hospitals. The agreement also includes disposable bouffant caps and shoe covers, which are other items of essential PPE for health care workers.
'We are pleased to work with Encompass Group to expand the supply of some of the most sought-after PPE in health care today. This contract for 40 million gowns through our Novaplus Enhanced Supply Program builds on a separate, earlier agreement with Encompass for more than 19 million disposable isolation gowns to be manufactured yet this year,' said David Gillan, senior vice president, sourcing operations for Vizient.
As a result of this agreement, Encompass expects to begin manufacturing in the U.S. in 2021. In the interim, they will continue to utilize manufacturing lines created in Mexico earlier this year in partnership with Vizient.
'Encompass is proud to partner with Vizient to expand our U.S. manufacturing footprint into PPE. Creating safe and comfortable environments for our caregivers and patient community is core to Encompass's mission. Setting up domestic manufacturing in partnership with Vizient is a real honor,' said John Wood, chief executive officer for Encompass Group, LLC.
The Novaplus Enhanced Supply Program is part of Vizient's larger strategy to outmaneuver uncertainty by creating a more resilient supply chain, built on transparency and trust between manufacturers and providers. The strategy includes increased visibility of raw materials and product origin, expanded domestic capacity and additional onshore inventory for member hospitals. Novaplus Enhanced Supply delivers additional inventory of essential products and medications that, if not available, could threaten a hospital's ability to provide immediate and high-quality care.
'Bringing new PPE suppliers to our members demonstrates Vizient's commitment to meeting the needs of hospitals during this time of unprecedented demand. We expect to add other suppliers of essential medical supplies to the Novaplus Enhanced Supply Program in the coming weeks,' said Gillan.
For more information about the Novaplus Enhanced Supply Program, please contact Novaplus@vizientinc.com.
Physician Recruitment Amid the Pandemic – Keeping Your 2021 Staffing Plan on Track
Prior to the recent rise in COVID-19 cases, a June poll conducted by the Medical Group Management Association (MGMA) showed that the majority of medical practices (87 percent) have recovered at least some patient volume since COVID-19 took hold in the U.S., and almost half of those reported patient volumes to at least 75 percent of their pre-pandemic levels.
Today, the pandemic is charting in the wrong direction with some states seeing record increases in new cases, especially among younger Americans. Because every day brings new data points, it's challenging for healthcare administrators to reliably predict the impact on patient volumes, staffing needs and revenue projections.
What is important to acknowledge is that any decrease in current physician staffing requirements is temporary. The Association of American Medical Colleges (AAMC) recently reminded us that the physician shortage is going to continue to challenge the industry's ability to meet patient demand. For administrators who are understandably stretched thin during the pandemic, taking their eyes off physician recruitment could put their 2021 staffing plan at risk. Let's take a deeper dive, so you can keep your staffing plan on track.  Read more from Jackson Physician Search HERE.
Contact Solvent Networks to set up a meeting with any of our endorsed partners or SCHA corporate sponsors. We're here for the health of your business.