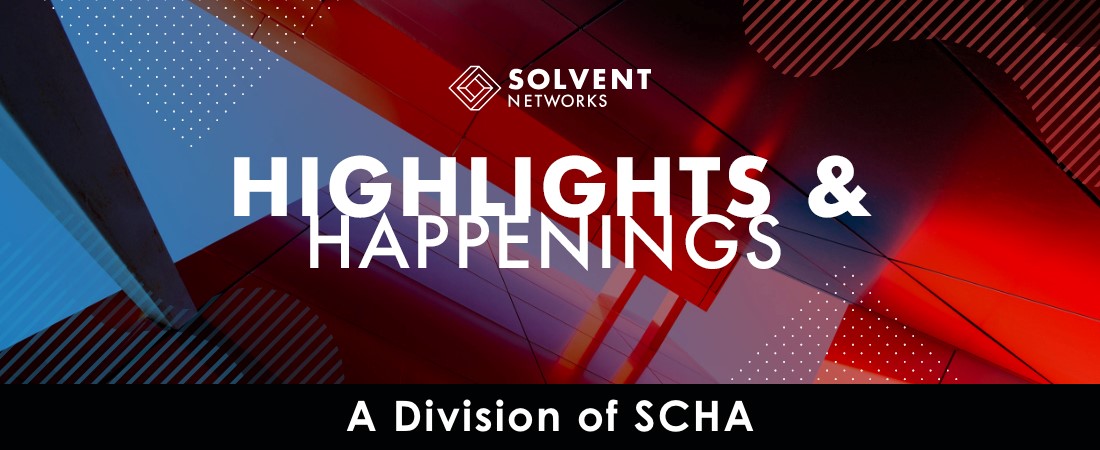 We're still here, ready to help. As a division of SCHA, Solvent Networks is committed to helping our hospitals and health systems respond to the COVID-19 emergency. This issue offers operational solutions from two of our endorsed partners. Please continue to monitor SCHA's COVID-19 webpage for the latest updates.
Vizient's Broad Array of COVID-19 Resources
Vizient, the nation's largest member-owned health care company, is providing a broad array of COVID-19 information resources through its Disaster Preparedness team. Some resources are for members only but many are available to institutions not currently under contract. Click here for more information, such as:
• Emerging clinical evidence and practices from members and ongoing research;
• A frequently updated list of FAQs with responses to member questions, ranging from PPE conservation to surge capacity;
• Weekly webinars featuring member hospitals, some at epicenter locations;
• Links to regulatory guidelines from the CDC, FDA, OSHA, HHS, CMS and Joint Commission, all in one location.
Vizient members have exclusive access to expanded videos and educational webinars with member-only information. Find out more by contacting Solvent Networks.
Coronavirus Waste Management: Facts not Fear
On March 25th, Stericycle hosted a webinar "Coronavirus Waste Management: Facts not Fear", designed for all healthcare customers including professionals in medical waste management, hospital administrators, healthcare providers and laboratories from across North America.
Given the high levels of demand, the useful information shared and the positive reception received, Stericycle decided to make this webinar available to everyone in the fight to curb the spread of COVID-19.
Click here and access the webinar NOW!
In this webinar, they will discuss:
• Guidance on managing COVID-19 waste streams
• Key points from relevant agencies and trusted experts
• Stericycle's COVID-19 Waste Management Overview
Visit Stericycle's COVID-19 Knowledge Center for regular updates, training details, helpful links, documents, and guidance on packaging regulated medical waste generated in the treatment of COVID-19 patients.
Contact Solvent Networks to set up a meeting with any of our endorsed partners or corporate sponsors, and put their solutions to work for your facility.