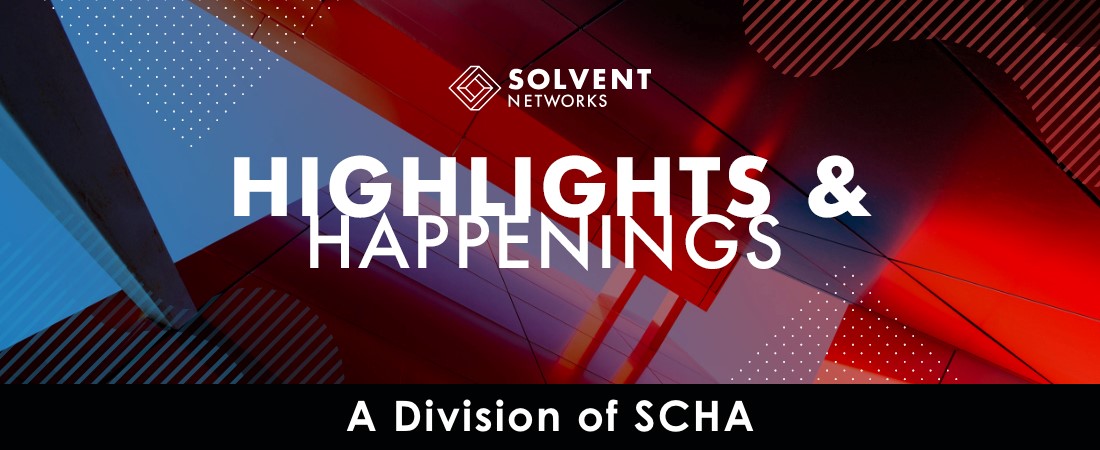 PointClickCare Technologies Announces Closing of Collective Medical Acquisition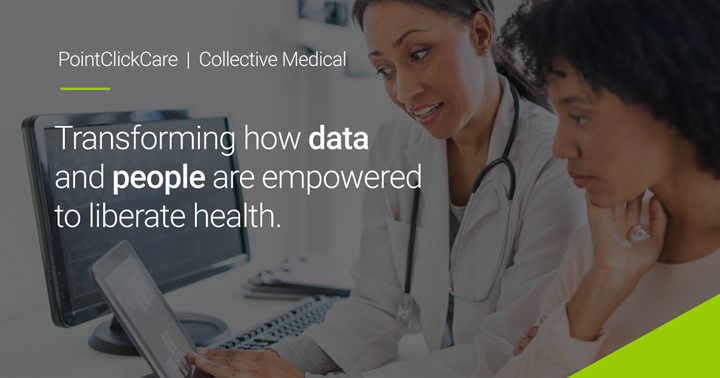 PointClickCare Technologies, the leader in cloud‐based healthcare software for the long‐term and post‐acute care market, is pleased to announce that it has closed its acquisition of Collective Medical. By uniting PointClickCare's rich, post‐acute data set with Collective Medical's expansive, full‐continuum network, care teams will have immediate, point‐of‐care access to in‐depth, real‐time insights at any stage of a patient's healthcare journey. Together, PointClickCare and Collective Medical are initiating a new era to radically transform how data and people are empowered to liberate health.
"We are very pleased to reach today's milestone and to officially welcome the Collective Medical team to the PointClickCare family. There is a lot of important work ahead as we work together to close the gaps in today's fragmented healthcare system," says Mike Wessinger, founder, and chief executive officer of PointClickCare.
"We are excited about our shared mission to bring an end to compromised health and unnecessary risk resulting from a lack of coordination across the healthcare continuum. With our combined industry‐leading technology and our expansive and deep real‐time post‐acute provider data, we can empower health networks faster than any other vendor in the market today, giving healthcare providers the confidence to make truly measurable and meaningful decisions that improve outcomes for all."
As the shift to value‐based care fuels growing market demand for actionable intelligence and collaboration tools, the company is positioned to provide the most fully integrated set of real‐time care coordination tools across the entire continuum of care, powered by the largest network of its kind in the U.S. In particular, the combined team will work to eliminate blind spots in care – supporting high risk patient populations who are often the least visible across the continuum, and that also represent the greatest impact on healthcare costs.
With the acquisition of Collective Medical, PointClickCare solidifies its position as a high‐growth, cloud‐ based SaaS leader, furthering its mission to empower providers with insights and tools that drive collaboration, connect care teams across the continuum and advance innovation to support care. PointClickCare currently supports a network of more than 21,000 long‐term and post‐acute care providers including, skilled nursing facilities, senior living communities, and home health agencies. Collective Medical's platform connects more than 1,300 hospitals, thousands of ambulatory practices and long‐term post‐acute care (LTPAC) providers, as well as accountable care organizations (ACOs) and every national health plan in the country, across a 39‐state network.
Goodwin Procter, LLP served as legal advisor on the transaction. Accounting advisory was provided by PricewaterhouseCoopers, LLP to PointClickCare and by Ernst & Young, LLP to Collective Medical. JPMorgan Chase Bank led the financing of the transaction and provided financial advisory to PointClickCare. Financial advisory to Collective Medical was provided by BofA Securities, Deutsche Bank, and William Blair. Collective Medical investors included Kleiner Perkins, Bessemer Venture Partners, Maverick Ventures, Intermountain Ventures, Providence Ventures, Kaiser Permanente Ventures, 3M Ventures, Peterson Ventures, EPIC Ventures, Healthbox and California Health Care Foundation. Terms of the transaction were not disclosed.
To learn more about PointClickCare, visit www.pointclickcare.com.