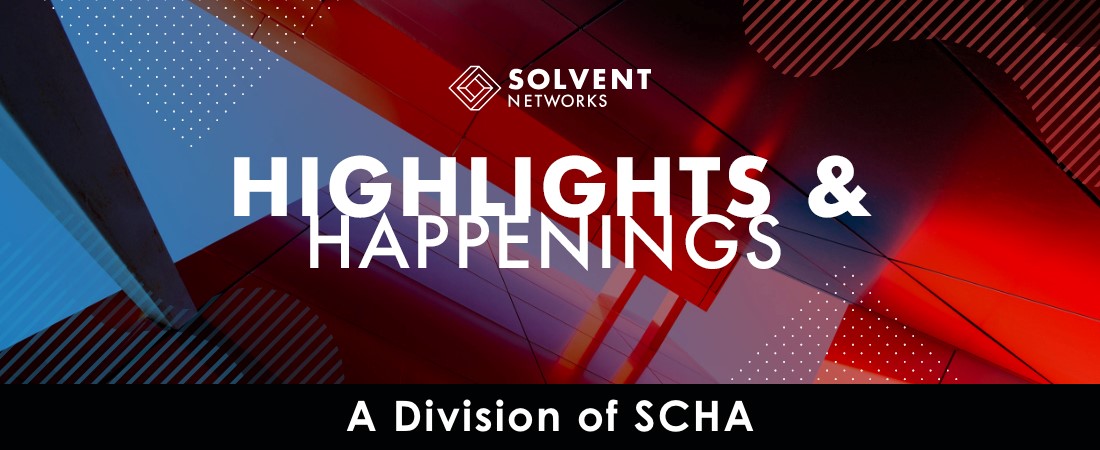 Managing a hospital or health system has never been more challenging. We have ready-to-deploy business solutions, available to SCHA members at the best possible prices. We've done the searching, vetting and negotiating that you don't have time to do. Every month, we'll share some "Highlights & Happenings" from our endorsed partners.
Coronavirus: Qualivis Preparedness & Response Plans
Qualivis is committed to maintaining a healthy work environment for agency staff supporting our member hospitals. Considering the recent influx of coronavirus cases across the globe, Qualivis wants to ensure their teams are informed of the Center for Diease Control's (CDC) guidance and your facility protocols to slow and contain the transmission of the virus in the United States. Please visit here for more information on Qualivis' preparedness and response plans.
Solvent Networks Announces NEW Partnership to Reduce Energy Costs
Solvent Networks announces a new partner who will help hospitals cut energy costs, reduce the carbon footprint, and enhance security. Solvent Networks welcomes Vivid Energies, a manufacturer and installer of LED lighting.
Replacing fluorescent lights with LEDs can save up to 70 percent of energy costs. LED bulbs last 25 times longer, also lowering ongoing maintenance costs. Each project proposal from Vivid provides an estimate of expected savings and length of time to see a return on investment, typically 18 months or less. Vivid also provides upfront financing options, alleviating the strain of upfront costs for hospitals.
Visit Vivid Energies for more details and contact Solvent Networks to set up an onsite consultation.
Collective Medical Now IDs Sepsis Survivors at Admission
Collective Medical has launched new functionality to identify sepsis survivors in real-time, and it's being offered at no additional charge for all facilities on the Collective network. At patient admission, Collective now sends event notifications on any patient with a history of sepsis, calling attention to these patients as high-risk.
According to the CDC, 1.7 million adults develop sepsis each year, and it claims the lives of nearly 270,000. Early recognition and prompt treatment remain pivotal steps in reducing morbidity, mortality and total cost of sepsis. A study published by JAMA found that 42.6 percent of severe sepsis survivors were re-hospitalized within 90 days.
To learn more about the new sepsis functionality, read the full press release. Collective's platform now connects patient data from all 50 states. Physicians, nurses and care team members benefit from patient insights sourced from every state in the nation. Contact Solvent Networks for more information or to set up a conversation with Collective.
A Patient Financing Strategy with CommerceHealth will Reduce A/R
A recent case study of Hackensack University Medical Center in New Jersey showed significant reductions in accounts receivable due to the implementation of a patient financing strategy via CommerceHealth. Since launching the Health Services Financing in May 2017, the medical center has seen its bad debt drop by $3 million.
As a result of changes in employee sponsored and individual health plans, patients and families now find themselves with greater financial responsibility for their healthcare costs. As the patient's financial responsibility increases, a comprehensive strategy focused on making it easier and more flexible for patients to pay is imperative for all healthcare entities.
Read the full case study online. Contact Solvent Networks to find out if the Health Services Financing, revenue cycle automation, or e-payables can be a solution for you.
Jackson Physician and MGMA Announce Partnership
Medical Group Management Association (MGMA) and Jackson Physician Search, a firm specializing in the permanent recruitment of physicians, physician leaders and advanced practice providers, have announced a new executive partnership designed to help medical practices operate more efficiently, while providing optimal levels of care.
As an executive partner of MGMA, Jackson Physician Search will help MGMA members fill key provider and leadership positions within their medical practices and health systems. This partnership will serve as an asset to MGMA members, providing them with a dedicated firm whose innovative approach to recruiting has made it to the fastest growing, permanent physician search firm in the industry. For more information, read the full news article. To schedule a conversation with Jackson to see if they can help, contact Solvent Networks.
Coming Up! Solvent Networks Thought Partner Webinars
Diversion Reduction & Prevention: Methods to Capture and Destroy Controlled Substances
Wednesday, March 18 @ 2pm
Presented by Solvent Networks endorsed partner and SCHA corporate sponsor Stericycle, this webinar will focus on diversion reduction, prevention and methods to capture and destroy controlled substances. Join us!
Document Deconstruction: What Should I Shred?
Wednesday, March 25 @ 2pm
Presented by Solvent Networks endorsed partner and SCHA corporate sponsor Stericycle/Shred-it, this Thought Partner webinar will explain the importance of knowing what to shred and a simple way to remember what PHI needs to be destroyed. Get the peace of mind and confidence with the world leader in information security. Join us!
Contact Solvent Networks to set up a meeting with any of our endorsed partners, and put their solutions to work for your facility.