COVID-19 Changed the Physician Job Market: What Happened and What's Next for Physician Jobs?
For important insights and key takeaways about the current physician job market, dive into Jackson Physician Search's latest White Paper here.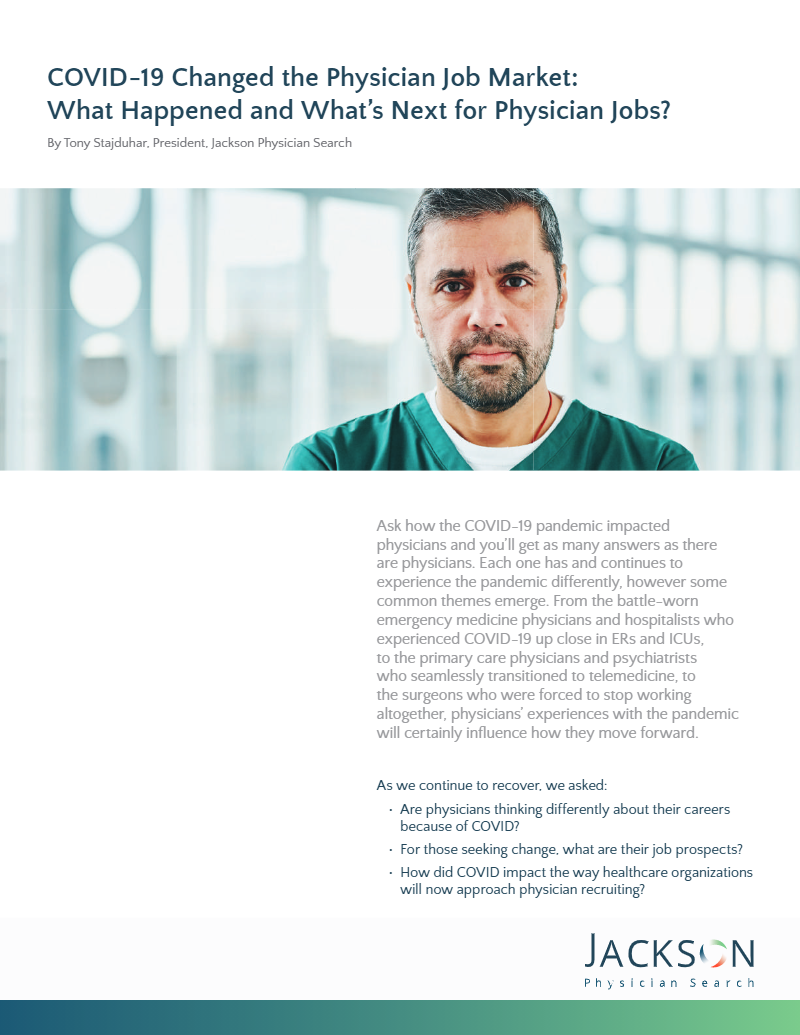 For more information about Jackson Physician Search, please contact Joe Spivey at jspivey@jacksonphysiciansearch.com or (678) 367-7983.

As a division of the South Carolina Hospital Association, we understand the hospital business. Our ready-to-deploy solutions for your workforce, financial, operational and compliance needs can save money on your bottom line – or generate revenue that you can re-invest in improving healthcare for the people of South Carolina.  For more information, visit Solvent Networks, follow us on Linked In or watch HERE.  Access your network today.