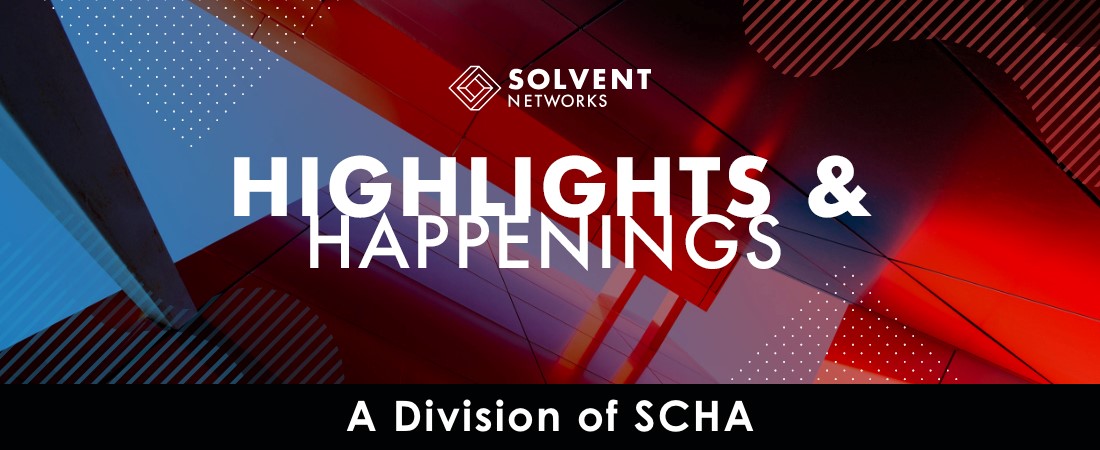 We're still here, ready to help.  As a division of SCHA, Solvent Networks is committed to helping our hospitals and health systems respond to COVID-19. Please also continue to monitor SCHA's COVID-19 webpage for the latest updates.
SCHA and Statewide Partners Issue Statement on the Continued Need for Social Distancing and Face Masks
In the best interest of the health of all South Carolinians, the S.C. Department of Health and Environmental Control (DHEC), S.C. Hospital Association (SCHA), S.C. Medical Association (SCMA) and S.C. Office of Rural Health (SCORH) issue a joint statement that follows recently updated guidance from the Centers for Disease Control and Prevention (CDC) and World Health Organization (WHO) that clearly emphasizes the importance of face masks and social distancing in preventing the spread of COVID-19. Read full joint statement HERE.
Hospital Visitation: A New Normal
Most hospitals severely restricted their visitation policies in the early days of the COVID-19 pandemic. As hospitals seek to resume normal activities, many of you have advised you are considering changes to your visitation policies. Our SCHA team has participated in many discussions about security and visitation in recent months, and we have collected the best thinking of your peers into a document HERE for your team to use when considering how to revise your visitation policies.  The 9/11 attacks on America changed our nation's approach to physical security. In a similar fashion, COVID-19 has created an opportunity for hospital leaders to reassess our security policies and protocols. The American public is now accustomed to the new norms of tightly controlled access and rigorous check-in procedures; hospital leaders must determine the extent to which these new norms will remain in place.
CMS Releases New Conditions of Participation as Part of the Interoperability and Patient Access Final Rule
Under this CoP, hospitals—including psychiatric and critical access hospitals—will be required to send electronic event notifications of a patient's ADT to post-acute providers and primary care providers. Hospitals must have a solution in place by July 1, 2021, but they can use an intermediary to ensure compliance. We invite you to watch a 60 minute pre-recorded webinar hosted by Collective Medical's chief innovation officer and co-founder, Wylie van den Akker. In this webinar, Wylie shares best practices hospitals can use to comply with the CoP and capitalize on additional benefits in the process. As a reminder, Collective is offering its CoP functionality at no additional charge as part of their solution required by the Medicaid Quality-based Incentive program.  See webinar HERE.
COVID-19 Conversation Topics and Trends
Social media is a powerful platform for unofficial, real-time communication, and we're listening.  This fifth issue of Listening, a Solvent Insights report, traces conversation topics and trends from February 15 to May 15. Read the details HERE.
Cost Report Webinar Series
Join BKD and co-sponsor HFMA for a webinar series on the Medicare cost report.  Learn from trusted advisors about how the Medicare cost report works, what items affect the settlement and best practices for your organization to consider when evaluating Medicare reimbursements affected by the cost report.
Cost Report Overview – June 18 at 12:00 p.m.
CAH Strategies – June 25 at 10:30 a.m.
PPS Strategies – June 25 at 2:00 p.m.
Visit BKD's COVID-19 Tax & Accounting Resource Center for relevant news, changing guidelines and new regulations.
Contact Solvent Networks to set up a meeting with any of our endorsed partners or SCHA corporate sponsors. We're here for the health of your business.